Blog
>
Welcome To Our Newest NFL Waterboys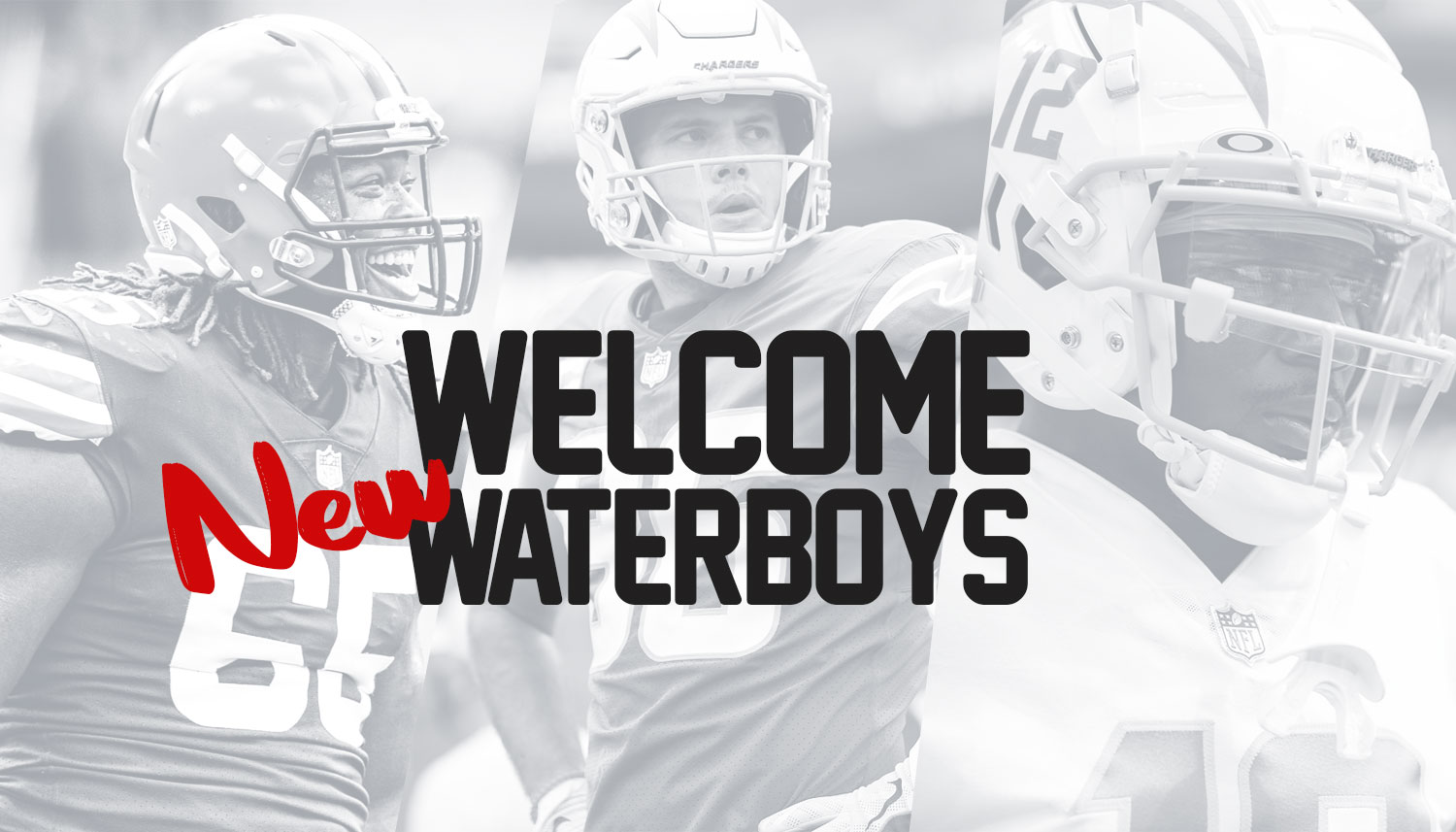 Welcome To Our Newest NFL Waterboys
Talk about a triple whammy! We're excited to announce that we have not one, not two, but THREE new NFL Waterboys joining our team: Hunter Henry, Joe Reed and Larry Ogunjobi are officially coming onboard as the newest members of our team of NFL Waterboys to help expand our reach to raise funds and awareness around the global clean water crisis.
With these three awesome athletes joining the NFL Waterboys program, we now have two players from the Chargers and two players from the Browns working with our organization to change lives through the gift of clean water. How cool is that?
But not only are Hunter, Joe and Larry enthusiastically teaming up with us to tackle thirst, but they're doing something special for fans to celebrate the announcement today – Each of the guys is going to be giving away an awesome piece of autographed merch to a lucky fan. If you join Joe, Hunter or Larry's team by signing up for our email list on their player profile page between today and  Thursday 11/12 you'll be entered for a chance to win some killer swag. Hunter, Larry and Joe will each be choosing and announcing one lucky winner on Friday 11/13 on their social media channels.
Don't wait, get in the game now: Visit Hunter, Larry and Joe's player pages, join their team, and be entered to win a one of a kind piece of memorabilia!