A Movement of Generosity
Waterboys is partnering with Speed the Light, a national youth ministry, and WorldServe International to create a youth movement dedicated to solving the clean water crisis in East Africa. Waterboys and Speed the Light youth have accepted the challenge to provide water for 50,000 people! The partnership will fund sustainable, solar operated deep borehole wells that will be constructed by implementing partner WorldServe International in communities throughout Tanzania.
Tanzania is one of the most water-stressed regions on the planet. Not only do women and children have to travel long distances to retrieve water every day, but many times it's unsafe and contaminated, causing illness and death. Improving access to reliable water sources saves lives and offers opportunities that communities wouldn't have otherwise.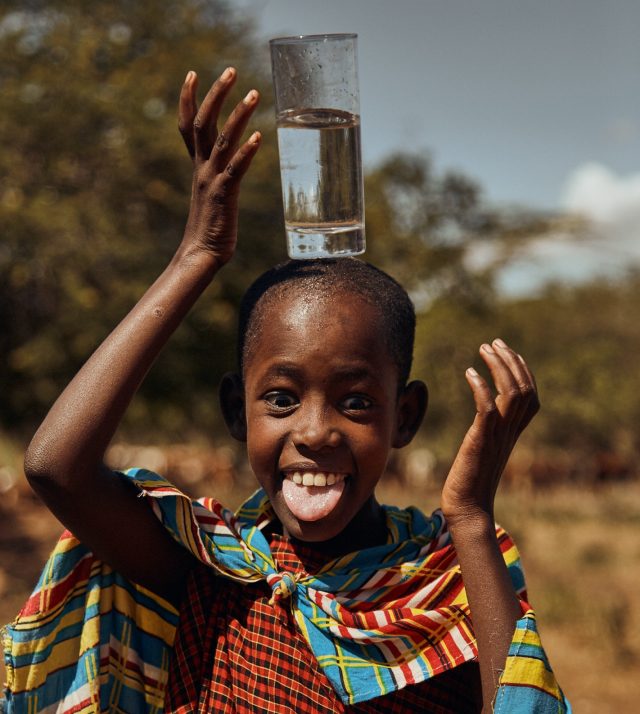 Clean Water for 50,000 people
Speed the Light youth will use creative and unique ideas to fundraise in their communities, becoming leaders in providing safe, clean water to families that lack access. This group of dynamic students is committing to raise $250,000 to provide water to 25,000 people!
Joined by Waterboys youth Captain and Carolina Panthers punter Johnny Hekker, Speed the Light Youth are inviting students from around the country to join the effort. With your help, Johnny and Waterboys have set the goal to raise another $250,000 to match Speed the Light's commitment so that together we can provide water to 50,000 people by July 2020.
Read the stories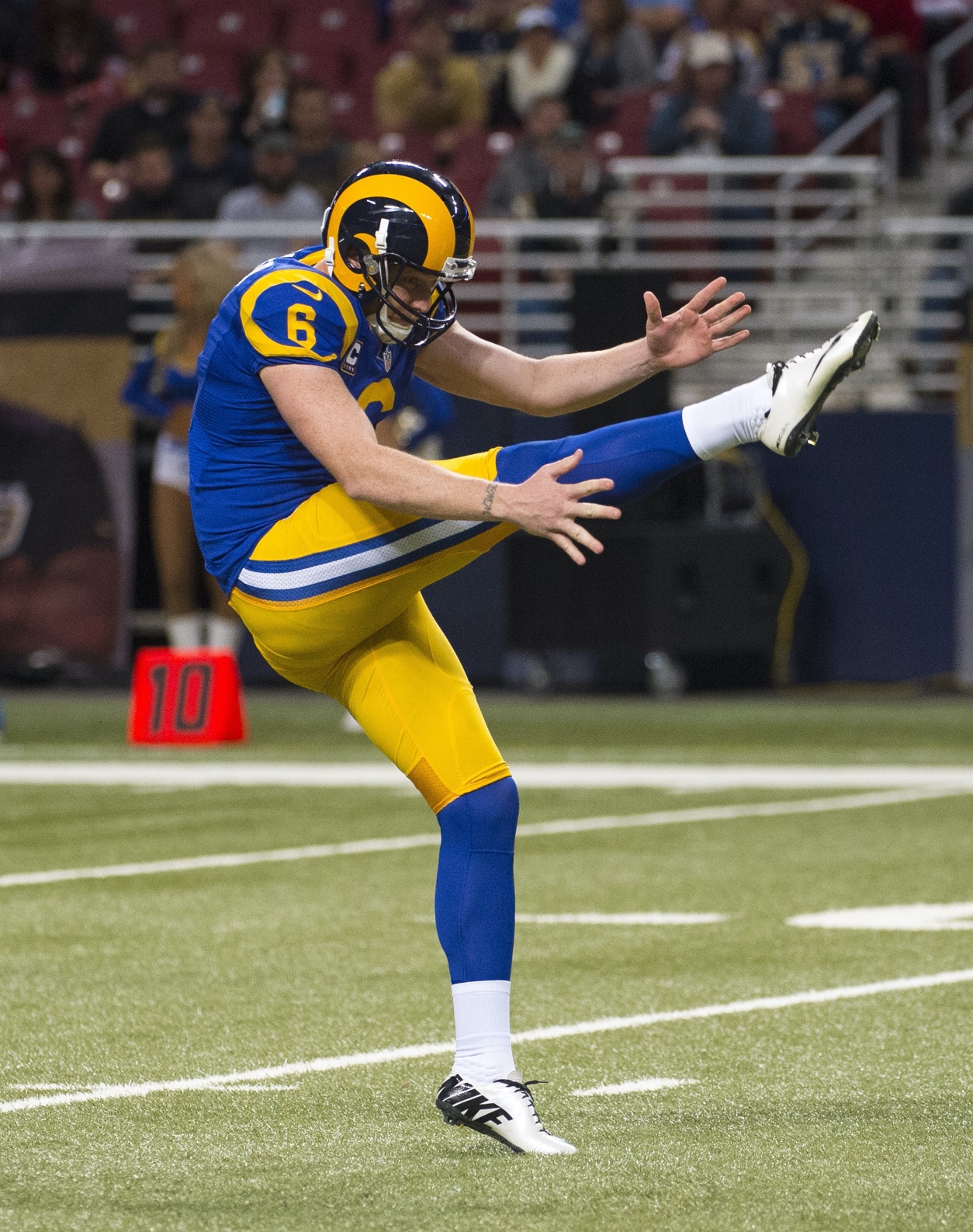 Captain Highlight
Johnny Hekker is a four-time Pro Bowl punter for the Los Angeles Rams and is going into his fifth season as an NFL Waterboy. In his role as Captain for this partnership, Hekker continues to use his platform to inspire youth across the country to join him in his fight for clean water access for the most vulnerable communities.
"There are so many things we take for granted living in an established, first-world country where we can flip a knob, and clean water comes out of a spout."
Alone we can only do so much, but together we can change lives and transform communities.
Students are a powerful force to create change and positively impact the world. Read how youth from Speed the Light and students from across the country are using their time to think, dream, lead, and fund sustainable water projects that save lives and transform communities.
Harvest Time Youth (NY)
Harvest Time Youth students teamed up, participating in various fundraising events to help raise funds and awareness for the water crisis in Africa. Together, they raised over $6,000 to donate to Speed the Light and WorldServe International water well projects. Because of these students' hard work and dedication, people in Africa are getting access to the clean drinking water they are so desperately in need of.
See what you can do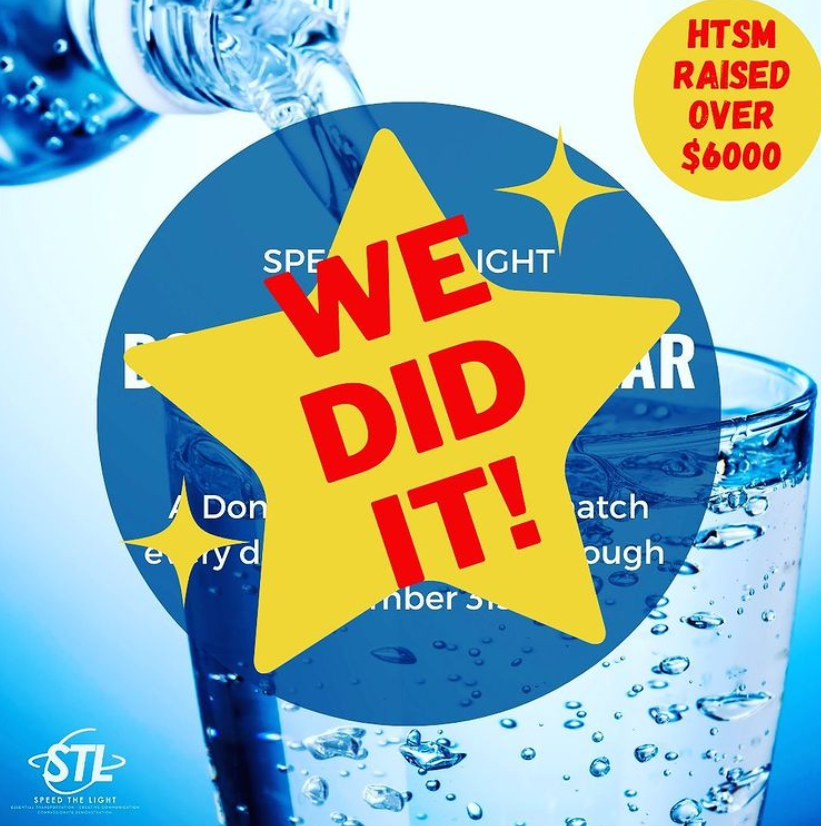 Chloe Stanley (IL)
Chloe is a student from Illinois with a huge heart for helping others around the world who do not have access to clean drinking water. To assist those in need, Chloe is making and selling slime. The proceeds will be donated toward Speed the Light and WorldServe International water well projects, helping build water wells to bring clean water to the people of Africa. She believes, "Where you live should not determine whether or not you live." Chloe's goal is to sell 100 jars of slim and raise $1,000 for clean drinking water.
Start your own Campaign
Karly Schmutz (TN)
Tennessee student, Karly, recently used some gift money she received to purchase an iPad. Her vision was to use this iPad to create and sell stickers to have extra cash in her savings when she started college. One night at youth group, her pastor introduced their Speed the Light goals for the year. This introduction completely changed her plans for the income she earned by selling her stickers. Now, the proceeds from Karly's stickers will be donated to Speed the Light and WorldServe International to help build water wells in Africa, bringing clean water to communities in need!
Start Your Story Here