Blog
>
Waterboys Newsletter JANUARY 2020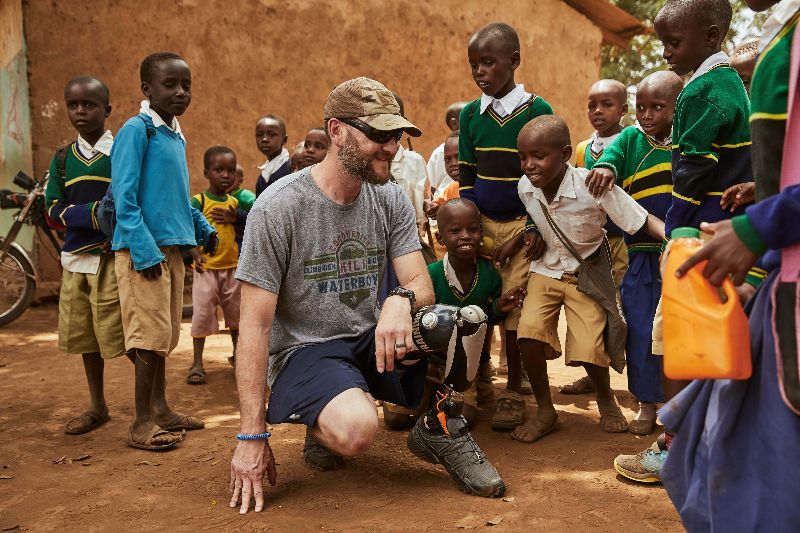 Waterboys Newsletter JANUARY 2020
WATERBOYS PREPARES FOR:
CONQUERING KILI 2020
Happy New Year! January is a busy month for us because we are in the home stretch of preparing our next Conquering Kili class for their upcoming trip to Tanzania and summit trek up Mt. Kilimanjaro.For months, the team has been diligently working behind the scenes, raising funds and putting in miles, in preparation for their trip. This year's team is particularly unique because it will be the first time that water advocates join our military veterans and NFL alumni on this once in a lifetime experience.As Chris tells it, "Conquering Kili has established itself as a program that goes beyond football and the battlefield to allow our peers to come together in a team environment and continue our shared commitment to service."What you may not know is that our 2020 class also marks the fifth year of this program, which to date, has built six wells throughout East Africa that deliver clean water to 22,413 people.Now our 2020 Class is ready to reach the summit and provide water to thousands more.
Chris Long and Nate Boyer founded the Conquering Kili program as an extension of the Waterboys initiative in November 2015 and completed the first climb of the 19,341-foot dormant volcano in 2016.
Once they arrive in Tanzania, our teams spend 2 days visiting communities in need of clean drinking water. Here one of our 2019 Kili class veterans, Phil Quintana, learns about the benefits to families and children when wells are stationed at schools.
Our teams also visit traditional water sources to understand how water is secured and transferred to villages before our water projects are installed. Sharing this experience as Jason Kelce (Philadelphia Eagles) is here, drives home the transformation a deep borehole well has for the communities we serve.
Then it's on to their 6 day trek up Mt. Kilimanjaro. The hike is challenging, crossing through a number of diverse ecosystems. But the team is fueled by the Tanzanians they just met so it's one foot in front of the other. 
On the 5th day, the team summits together – the culmination of many months of hard work. And while the view from the "roof of Africa" is not soon forgotten,  most climbers tell us it's the people of Tanzania and the gift of clean water that remains on their hearts.
Photos: The photos featured in this newsletter were provided by Clay Cook Photography and Thomas Ingersoll Photography.