Blog
>
Waterboys Newsletter APRIL 2020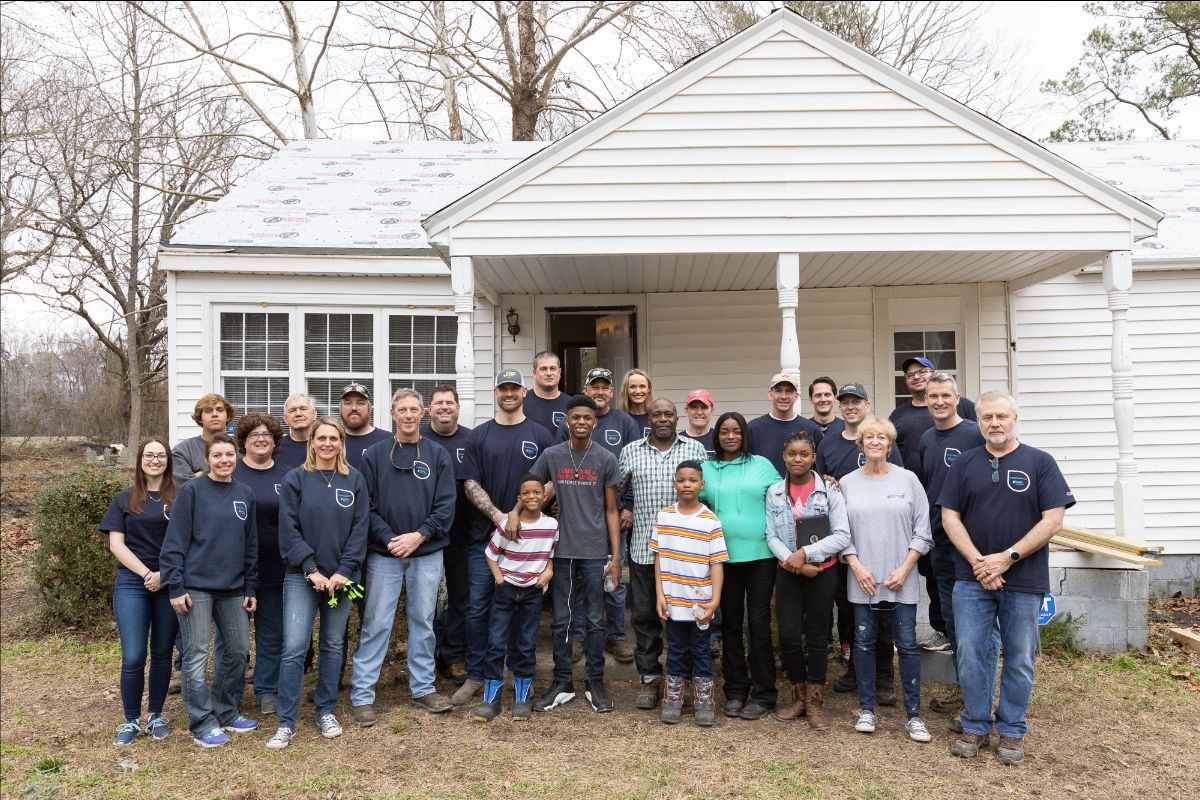 Waterboys Newsletter APRIL 2020
Now More Than Ever:
WE'RE DIGGING DEEP
At the end of 2019, we launched Hometown H2o in partnership with Xylem Goulds Water Technology brand, Xylem Watermark and the Water Well Trust.
With a focus on low-income, rural communities, households, and schools, Hometown H2o is designed to provide short and long term solutions to water access issues here in the United States.
In January, we learned that the first opportunity to help was in a family home that was deemed unlivable after the existing shallow well pump failed. Without knowing where we readied our partners and volunteers and waited for our assignment. Shortly after that, we learned we'd be going to Suffolk, VA to help the Crawford family.
In February, we hosted two in-country visits for our clean water community champions. The first was a group of NFL Waterboys and Alumni, including Myles Garrett, Ben Garland, Chris Draft, William Hayes, Greg Bell, and Whitney Mercilus. The goal of the trip was to educate these athletes about the clean water crisis (firsthand) and build broader, more impactful partnerships to uplift cities and communities around Tanzania.
In conjunction with that visit, our 2020 Conquering Kili class flew to Tanzania to join this excursion. Before heading up the mountain, both groups were able to visit the school children and communities that would receive the water projects from the funds raised through both programs.
The two groups made their way to communities in the Lake Eyasi region of Tanzania as well as spending time at schools in Arusha Town. The teams witnessed how these children travel to school, fetch water, and navigate the challenges of water scarcity. Everyone left more determined and hopeful about the contributions NFL Waterboys and Conquering Kili continue to provide to those in need.
For each of our players, their motivation to join the clean water movement is as unique as how they choose to participate and leverage their platform. The Athletic sent writer Tom Reed on our team's most recent visit to Tanzania to learn learn more about our player's experience in-country and the mission of Waterboys. Tom wrote three stories with two of our NFL Waterboys and one Waterboys Super Fan.

Head over to The Atlantic to read articles from Myles Garrett, Ben Garland, and Anthony Lynn that discuss what they learned about the clean water crisis, understanding their newfound perspective on the work that still needs to be done and so much more. The Athletic is currently offering 90 days of free access, and it's a great way to learn more about your favorite player's work off of the field.
Photos: The photos featured in this newsletter were provided by Clay Cook Photography
and Michael Simon Photography.