Blog
>
Waterboys Newsletter APRIL 2019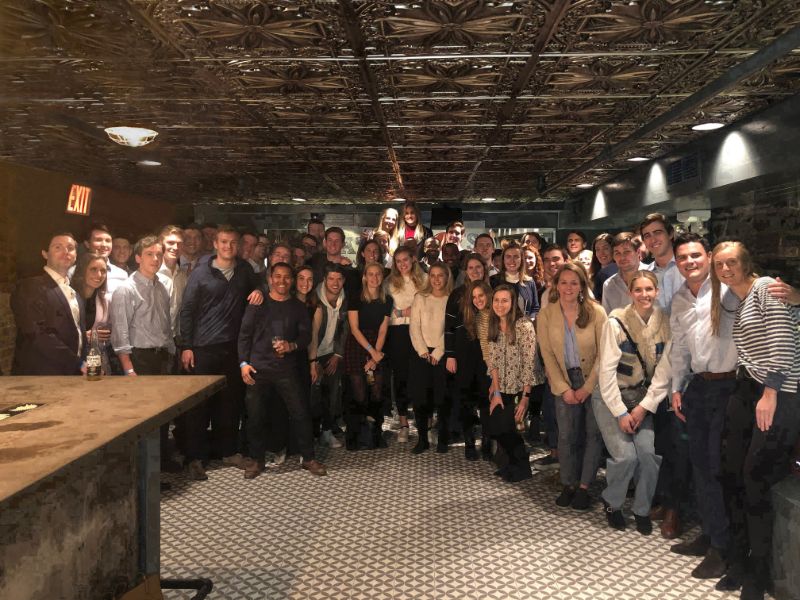 Waterboys Newsletter APRIL 2019

Hard at Work for Water.
Since the NFL season ended, I've been focusing on the clean water fight.
During my trip to Tanzania in early March, I met with our partners at WorldServe International to visit newly constructed wells and our next set of potential sites. In every village that is waiting for a well, there is a tension between excitement and managing the day-to-day realities of living without this resource. Today, the families we visited are just some of the 2.1 billion people who have no safe water at home. We know that people need our help, and they need our focus. Our team's aim is to fund new wells quickly, approach construction efficiently and provide the necessary training to villagers for sustainable use and maintenance. We do this because we hold fast to the belief that the water crisis is solvable.
Thanks for our fundraising focus during Q1, we funded 6 wells so far this year!
Well #54: our first donor-funded well of 2019
Well #55: our second Hoops2o well
Well #56: named in my honor as a birthday gift (ya'll are the best!)
Well #57: thanks to the partnership of MMA fighter and 2018 Conquering Kili class member, Justin Wren and the Fight For the Forgotten
Well #58: from our friends at Allison Park Church in Pittsburgh
Well #59: our third Hoops2o well
This list is a beautiful reminder that the Waterboys community has grown and embraced the bigger goal of delivering clean water to 1 million people in need.
So what's next?
We just launched our 2020 Conquering Kili applications, almost 2 months earlier than ever before!
Conquering Kili is our cornerstone program that empowers veterans, professional athletes, and clean water advocates to continue their commitment to service and bettering communities by climbing Mt. Kilimanjaro and raising funds to build sustainable water wells for East African communities in desperate need.
If you or someone you know shares our passion for collective impact and wants to join us, here is what you can expect from our program:
Fundraising tools, support, and information about the water crisis and the impact of Waterboys/Conquering Kili in East Africa.
One-on-one fundraising coaching to give you support building materials, developing campaigns and/or planning events.
Guidance on preparing for the trip – including training plans and preparation checklist.
Monthly emails to keep you connected to the Conquering Kili groups and notable events.
10 – 14 day trip to Tanzania to visit villages and summit Mt. Kilimanjaro
A life-impacting experience in a dynamic team environment that will have real and meaningful change for communities in desperate need.
Applications are open until May 24.
As always, thanks for your support and partnership!
Chris Long
Defensive End
Philadelphia Eagles
Super Bowl Champion LI & LII
2018 Walter Payton Man of the Year
Well Warrior: The Waterboys Young Professionals Committee
Founded by Peter Wilson, Jennings Grant, and Will Sherrill, this community-based program in New York City  is aiming to bring together like-minded individuals in the fight for clean water. Wilson explains "we have a $6 per month membership – which is built around the fact that with Waterboys $6 can provide clean water to one person. That membership fee is donated to the cause, and brings you in as part of our young professionals' community of people wherein we are working on more events, and educating people on what Waterboys is all about and the impact they're having." Interested in learning more?
Read the full story here!
Athlete Feature: 
Anthony Tolliver
Hoops2O Starting 5 member, Anthony Tolliver of the Minnesota Timberwolves, stepped up in a BIG way last month when he wore custom designed Hoops2o sneakers to celebrate World Water Day and then auctioned them off and donated the proceeds to the program. With the help of fans, players, coaches and front office staff, Tolliver and the rest of the Starting 5 has raised $216,242 toward their $225,000 NBA-season goal. To help them cross the finish line and fund 5 wells, click here!
Ready to Join Chris and the Fight for Clean Water Closer to Home?