Blog
>
Water Warrior: Kerry Rock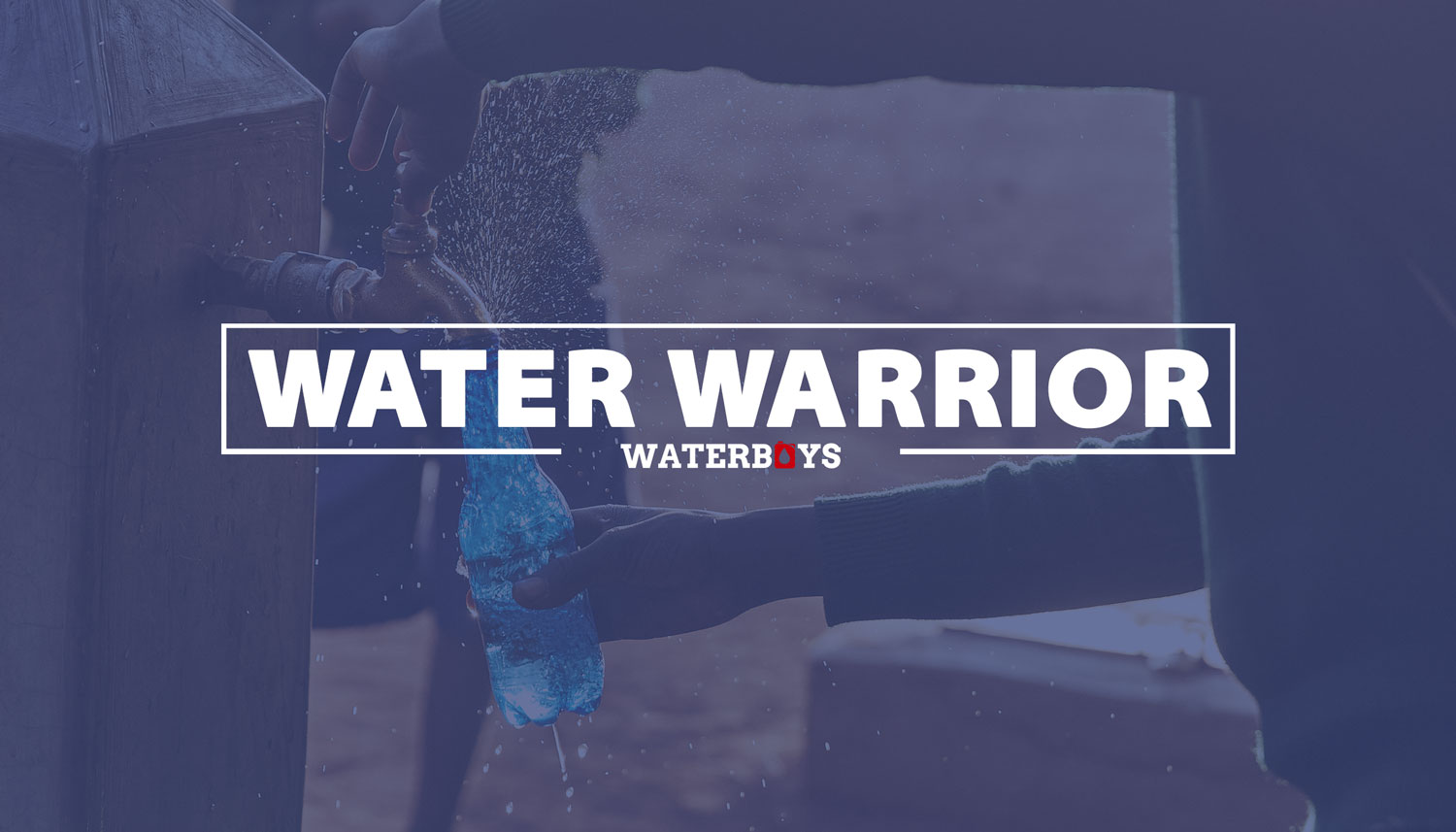 Water Warrior: Kerry Rock
When military veteran and two-time Conquering Kili team member Kerry Rock first began his journey with Waterboys, he had no idea what was in store for him.
"I had no clue what I was about to become a part of, all I knew was 'Oh my gosh, I'm going to Africa to climb this big mountain and I get to meet Chris Long.'" Rock recalls.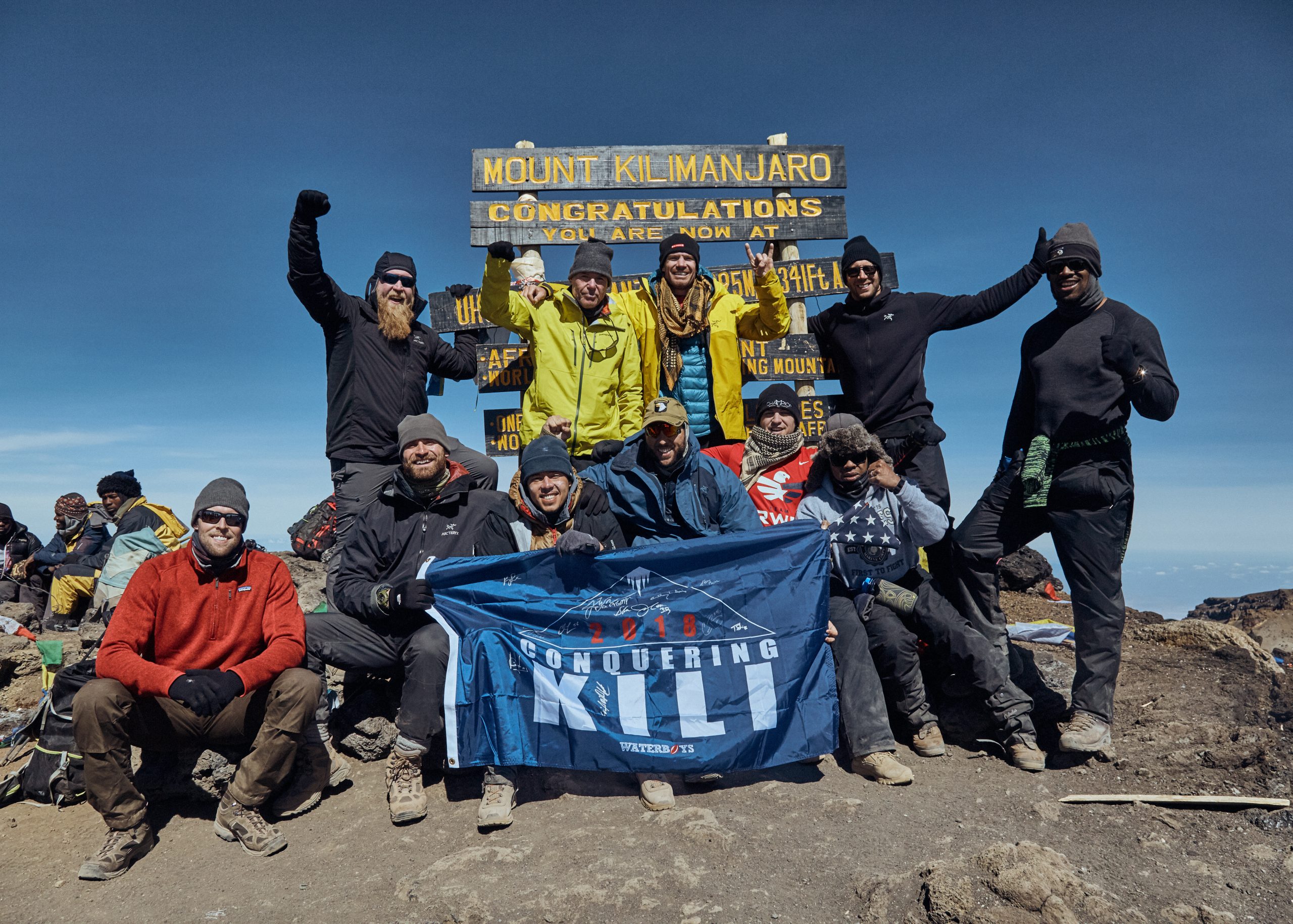 Rock summitted Mount Kilimanjaro in Tanzania not once, but twice: Once in 2018 and again as team captain in 2022. But his adventure up Kilimanjaro and into the world of clean water advocacy started with a simple Facebook post from a friend in 2017.
"When the applications for Conquering Kili came out that year, it made mention they were looking for military veterans that were physically active," Rock says.
"Hunter Smith, who runs Champion Brewery here in Charlottesville, tagged me in a Facebook post and was like, 'Kerry, you should be doing this!'"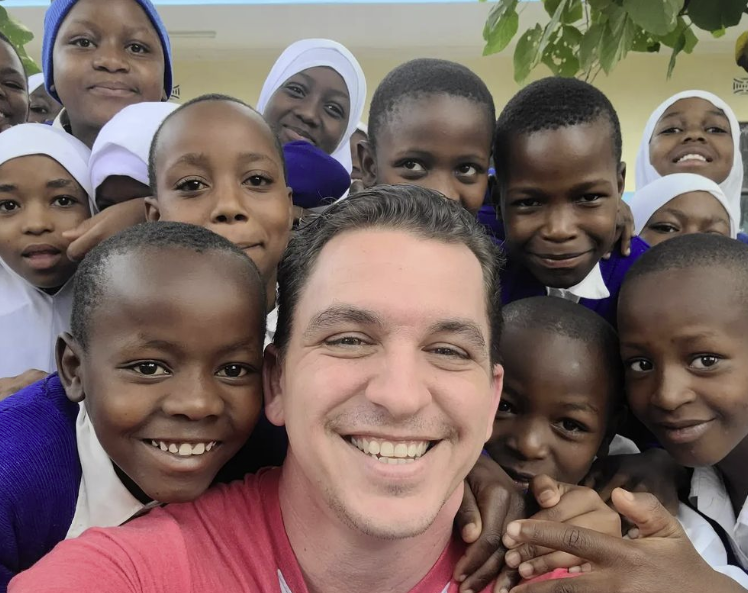 Rock submitted his application and waited, and it wasn't long until he received word that he'd been chosen to join the 2018 Conquering Kili class.
He says he was inspired and excited to be part of an initiative that was directly helping individuals and communities in need, so much so that he raised nearly $10,000 in six months thanks to constant and creative fundraising ideas.
"We were doing events every 2-3 weeks for fundraising or exposure, we partnered with a pizza truck to get $0.50 on every pizza sold, we worked with Champion Brewery to get $1 from every pour, charity bingo nights, anything to get the word out about Waterboys," he says.
His preparation and fundraising journey took months, but the most impactful and eye-opening experience was yet to come. When the team touched down in Tanzania and began the week-long journey of visiting well sites and tackling Kilimanjaro, Rock says the team members were truly hit by the reality of the situation.
"The day we drove to Sekei Primary school in Arusha, 10 minutes from the hotel – that was the day that it truly slapped all of us in the face," he says.
The school was the future site of the clean water well the 2018 Conquering Kili team would go on to fund, and Rock explains it was an impactful experience to see first-hand the situation locals were faced with every day.
"We get to the school and they show us where the students get their water, and it's this runoff stream that's downstream from a couple motorcycle mechanic shops, so you see mechanic trash coming down, gasoline on top of the water, but then you see all these kids hopping right in and smiling and laughing," he explains.
"And this isn't a big stream with deep running water, it's a narrow waterway about three feet wide with water that's 8 to 10 inches deep at most. And these kids are jumping in this water with old laundry detergent bottles and motor oil bottles and scooping up as much water as they could.
When we saw what was going on, all of us military guys decided to help these kids, so we were in that river for a good hour helping them scoop their water and experiencing what they were experiencing, and that was when it really hit me what we were doing. We would collect this water and raise it to the light and see how murky brown it was, that's when you realize what you were really there doing and who we were helping."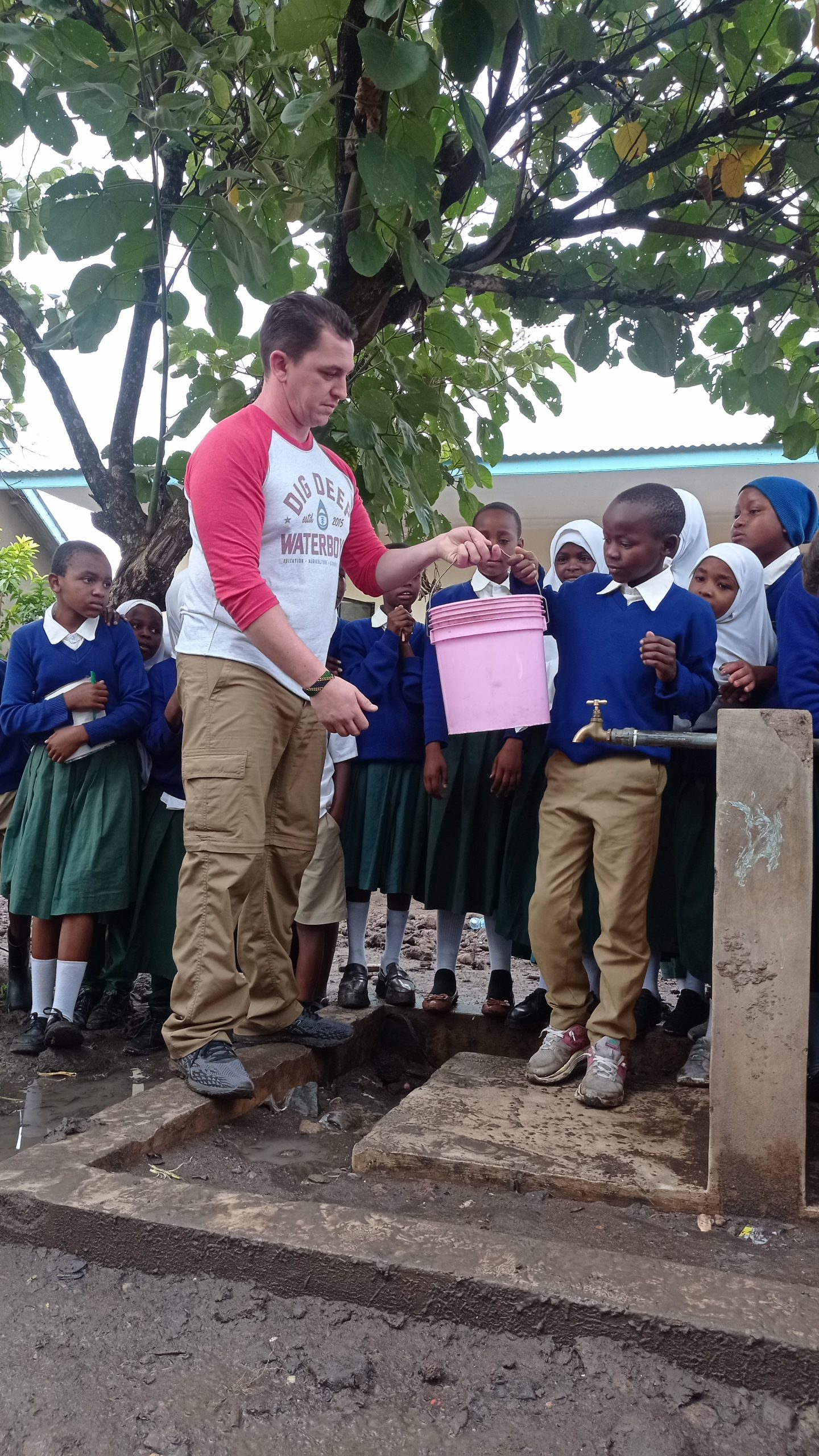 Rock also explains that the people of Tanzania greeted the American climbers with open arms and an incredible amount of positivity and gratitude.
"8 tribes of the Maasai were represented, and all of their elders and tribespeople performed a parade for us in celebration," he says.
"It was completely surreal; How am I so lucky to be part of this and experience something like this in my life? Not only in the sense of, how am I so lucky that I can provide help, but also to be so lucky to be part of something so beautiful and authentic."
As if all that wasn't enough, Rock's first climb in 2018 was filmed as part of the NFL Films documentary about Conquering Kili entitled All The Way Up, and he recorded a video proposal to his now-wife Colleen from the top of Uhuru Peak.
But when he got back home from that first trip, he says he was changed.
"I had that burning desire that felt like 'I was just part of something that is fully changing people's lives for the better and I can't let it go,' and my wife said 'Why don't we look into making an impact here at home?'"
So Rock and his wife started the non-profit Do Good Cville to do just that.
"We host a yearly clothing drive for the homeless called the Winter Wear Drive, and we're going into our sixth year of that now," explains Rock.
"We do our Memorial Day Cleanup where we volunteer to clean and beautify veterans headstones at Oakwood Cemetery here in Charlottesville, we help any nonprofit that is looking for volunteers, and we've now managed to raise and donate over $33,000 to the local homeless shelter."
And Rock says it was the lessons he learned in Tanzania that led him to where he is today.
"The best thing that Conquering Kili taught me was that an individual can make a huge difference," he says.
"We're so worried about these giant problems in the world and we always think 'I'm just one person, I can't make a difference,' but what Waterboys showed me is that you, as an individual, can change lives."