Blog
>
The Impact of Clean Water on Agriculture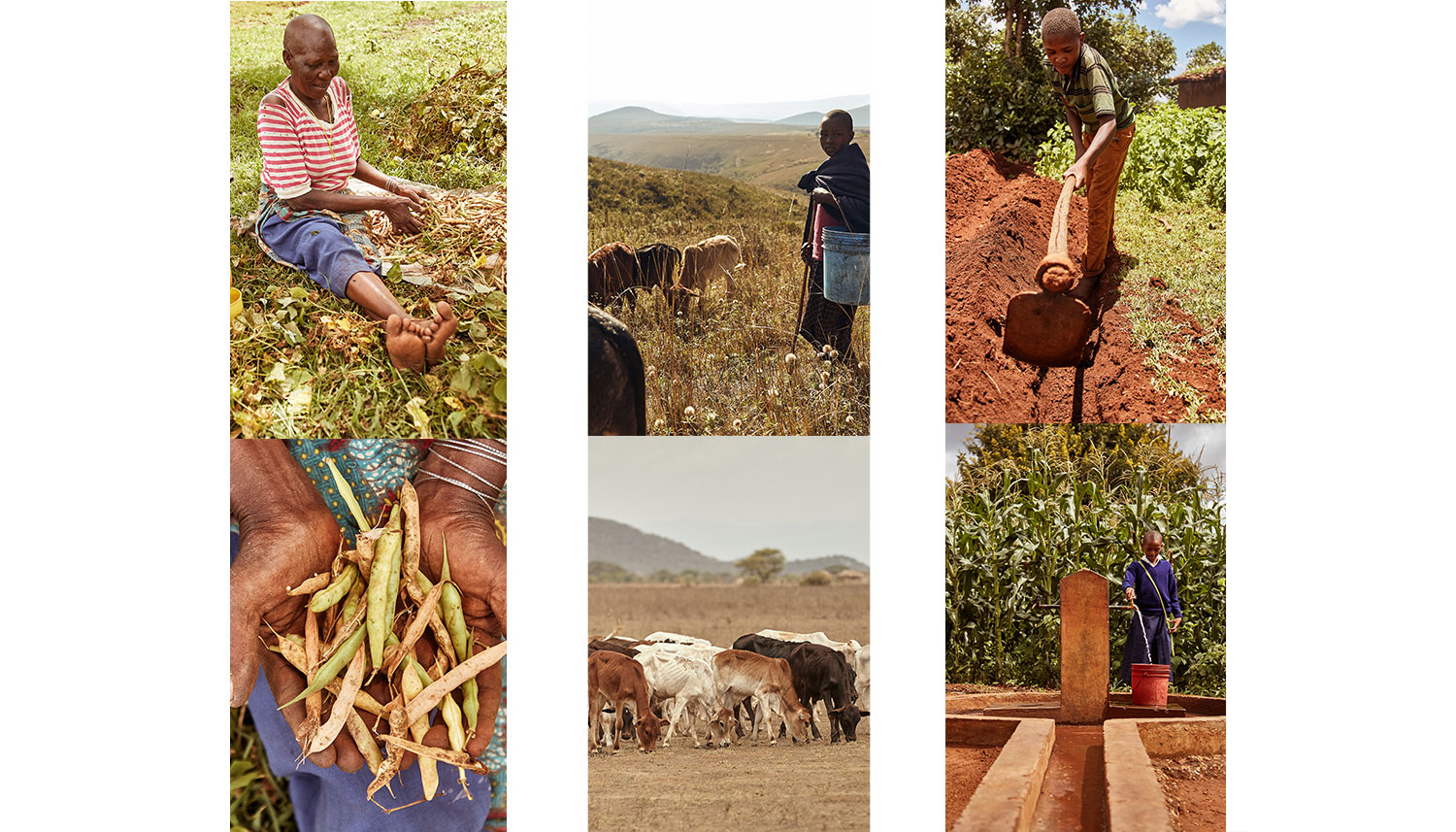 The Impact of Clean Water on Agriculture
Access to clean water means access to a variety of opportunities, from improving the health and wellness of a family or community, to saving time that can be spent on education and economic pursuits. The power of clean water access can't be emphasized enough. But its impact goes far beyond quenching thirst and improving health, and extends to areas that we often don't even consider or realize.
Take for example, agriculture.
In 1948, the Universal Declaration of Human Rights affirmed the right of everyone to adequate food. However, access to adequate food in the rural areas of many developing countries depends heavily on access to natural resources – like clean water – that are necessary to produce food. And in a place like East Africa, that access isn't a guarantee, which means that while individuals and communities may have a right to adequate food, they don't have the guaranteed right to the water they need to produce it.
Access to clean water means access to food security.
But the agricultural impact of clean water goes beyond even just its role in sustaining crops. Sustainable clean water makes it possible to raise livestock, and keep them healthy and free from water-borne illnesses.
In a place like East Africa, this is massively important as livestock is a key agricultural sub-sector. In fact, according to the International Conference of Agricultural Economists, about 36% of farm households are engaged in livestock-keeping, and 35% as crop-livestock mix farmers.
In areas that have no clean water source, families and farmers are completely reliant on unpredictable – and infrequent – rain storms to try to collect as much clean water as possible. The rest of the time, these families and their crops depend on dirty, polluted water.
Access to clean water gives communities and villages the opportunity to plant, grow and harvest sustainable crops and foods. These harvests can in turn not only feed the members of the community, but can unlock new economic opportunities as farmers can now sell their crops to generate income and support their families.
The simple ability to collect clean, fresh water from a sustainable source isn't something most of us have to worry about or deal with often if ever. But in places like East Africa where it's a luxury and not a guarantee, clean water access can change lives for generations to come.