Blog
>
The 2020 Waterboys Gift Guide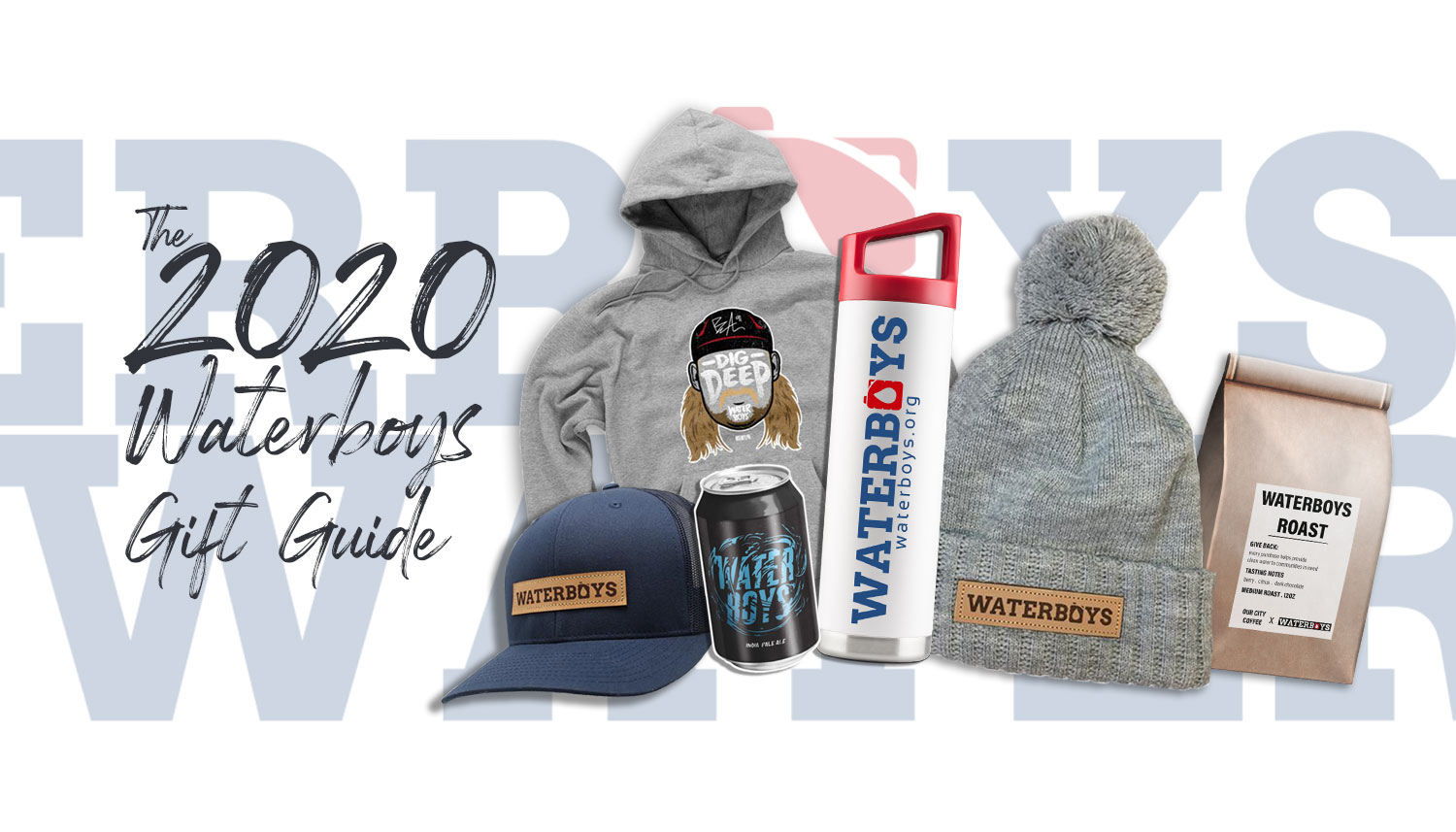 The 2020 Waterboys Gift Guide
The holiday season. It's the most wonderful time of the year, full of joy, laughter and the icy, unrelenting stress of trying to buy the perfect gifts for all the special people in your life.
But have no fear, because Waterboys is here to bring you the gift guide of gift guides. You see, our Waterboys gift guide packs a totally unique 1-2 punch; Number one, portions of every purchase in our shop go toward funding our mission to bring clean water to one million people. And number two, we have the coolest store around with a wide range of different products, so there's something there for everyone.
So let's see if we can't help you find the perfect gift as we dive into the 2020 Waterboys Gift Guide.
Butte Brand x Waterboys Hats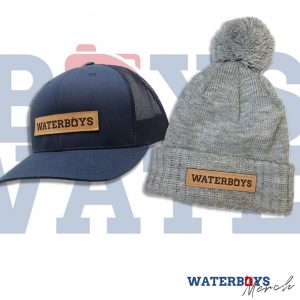 Great caps can be hard to find, but we've got you covered with some of the best around: Butte Brand's Waterboys Hats. Their beanies are made from a simple jacquard knit for added warmth and a better fit, and their 6-panel snapbacks are made from a poly-mesh blend. Both caps also feature a premium leather patch made and customized in the USA. For every Waterboys beanie sold, Butte Brand donates $8 to provide people in need worldwide with clean, accessible drinking water.
OurCityCoffee's Waterboys Roast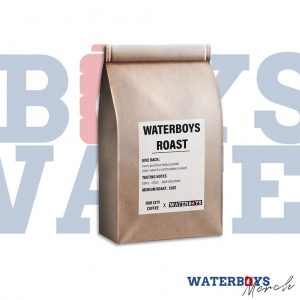 We all know that coffee is the most important meal of the day. So if you or someone you know is a coffee drinker, then you've got to try the new Waterboys Roast from OurCityCoffee! With notes of berry, citrus and dark chocolate, this 12oz treat is a perfect way to start your morning or makes an awesome gift for that highly-caffeinated coffee lover in your family.
$5 from every purchase goes toward our mission of bringing clean water to one million people.
Athlete Apparel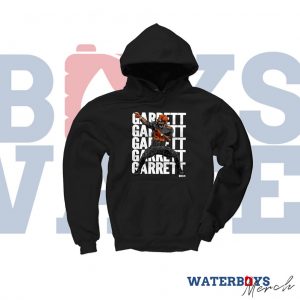 Looking for a really unique piece of sports apparel for that Browns supporter in the family? Want to surprise your Eagles fan dad with a fresh new hoodie repping his Birds? Then you've got to check out our athlete apparel.
From NFL Waterboys captain/Browns DE Myles Garrett and Eagles-era Chris Long, to Rams punter Johnny Hekker and our famous Beau Allen silhouette design, our athlete apparel is the perfect gift for the sports fan in your life.
Champion Brewing's Waterboys & Hoops2o Beers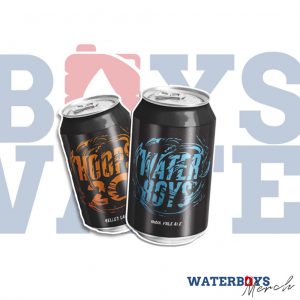 2020 has been a stressful year. If you're ready to crack open a cold one and unwind this holiday season, we don't blame you. But don't reach for just any old beer – Try the official Waterboys IPA & Hoops2o Lager from Champion Brewing instead.
Brewed with Waterboys founder Chris Long, the Waterboys IPA is heavily dry-hopped with Simcoe, Summit, Huell Melon, and Mosaic hops for a resiny and citrus-forward IPA with proceeds to benefit Waterboys.
The Hoops2o brew is a pale golden helles lager with a touch of sweetness and light bitterness, making for a crisp, refreshing beer.
Gametime Sidekicks' Waterboys Bottles and Tumblers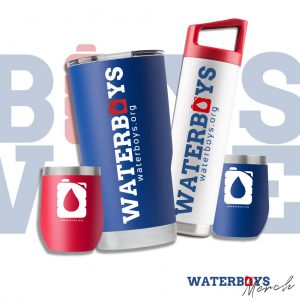 Whether you're packing up a steaming cup of Waterboys Roast coffee or a cold bottle of iced water for a workout, these cups, tumblers and bottles from Gametime Sidekicks have got you covered.
Each item features copper lining for maximum temperature efficiency, double wall 18/8 stainless steel and vacuum insulation, and are also shatterproof, BPA-free and are food grade to ensure there is no metallic taste.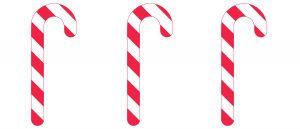 If giving is better than receiving, then giving AND receiving is twice as cool – Check out our online store now, and give back to support clean water projects while you shop this holiday season!