Blog
>
Send Well Wishes This Season With Our NFL Waterboys!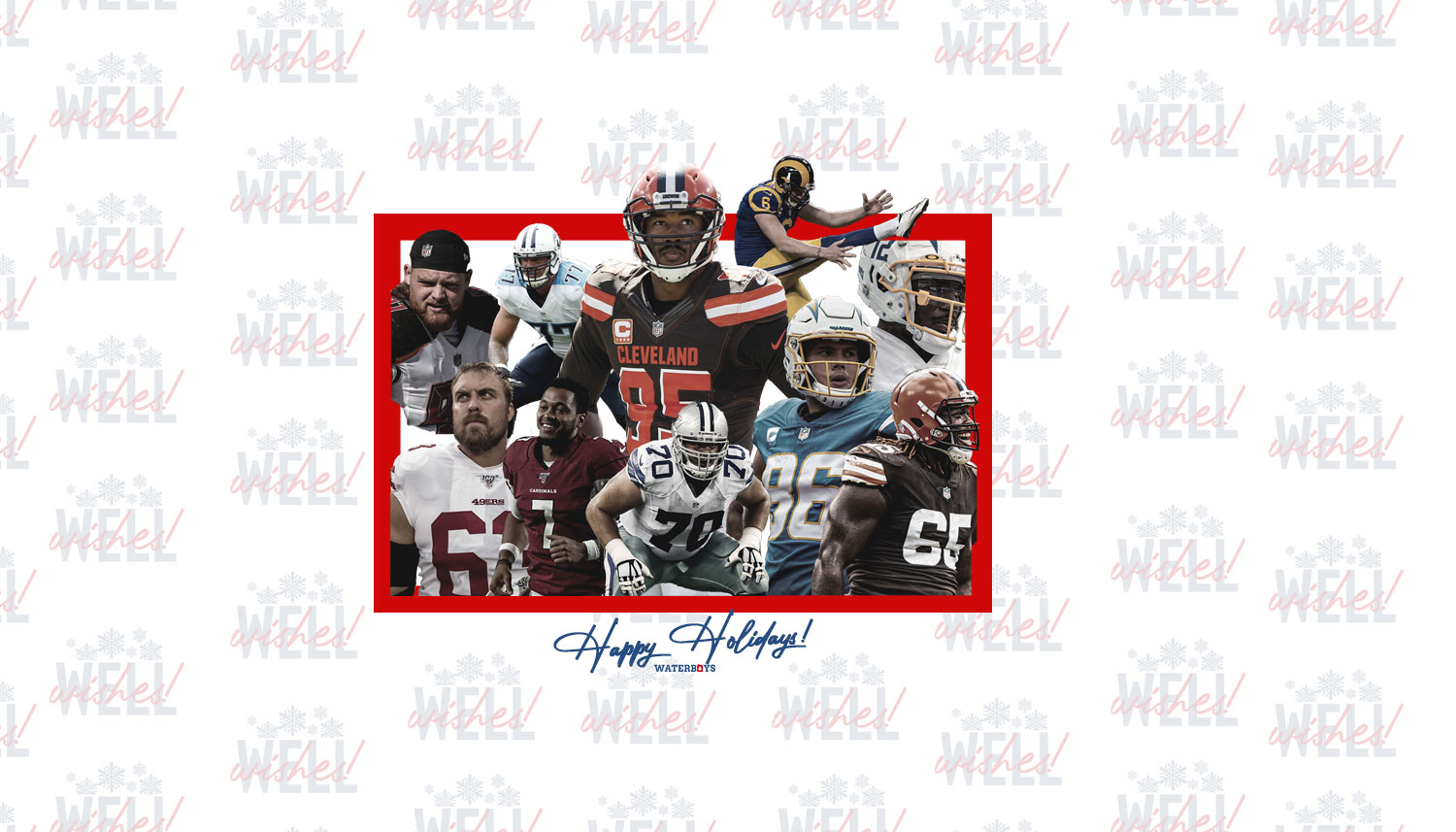 Send Well Wishes This Season With Our NFL Waterboys!
At Waterboys, we like to say "Water is life." Water is an enabler for health and opportunity. Access to clean water means access to education, economic opportunity, food security and hygiene and yet millions of disadvantaged and vulnerable individuals and households still lack access to clean water here in the U.S. and around the world.
This holiday season, and especially this year, we need to prioritize clean water as a human right and team-up to provide our neighbors with the access they deserve. Your good will delivers new opportunity and the hope of a better tomorrow.
You can help us send well wishes to a community in need with a $20 donation. Not only will your gift be generously matched by our partners at Tanzania Water Fund, but you'll be entered to win something absolutely awesome and truly one of a kind.
If you donate between 12/21 and 12/22 at 11:59pm EST, you'll be automatically entered for a chance to win a personal video message from one of our active NFL Waterboys! Just visit our Locker Room page, select your favorite player from our active roster, visit their page and make a donation under their name.
Don't wait, make your donation now to send well wishes to a community in need and score an awesome gift this holiday season!
The Well Wishes NFL Waterboys video contest will run December 21 12:01AM PT to December 22 11:59PM PT. Each player must receive a minimum of 15 donations in order to activate one random donor receiving a video from that athlete. No minimum donation is required. All player videos will be delivered via email in January 2021.