Blog
>
Press Release: Joining Forces With Well Aware!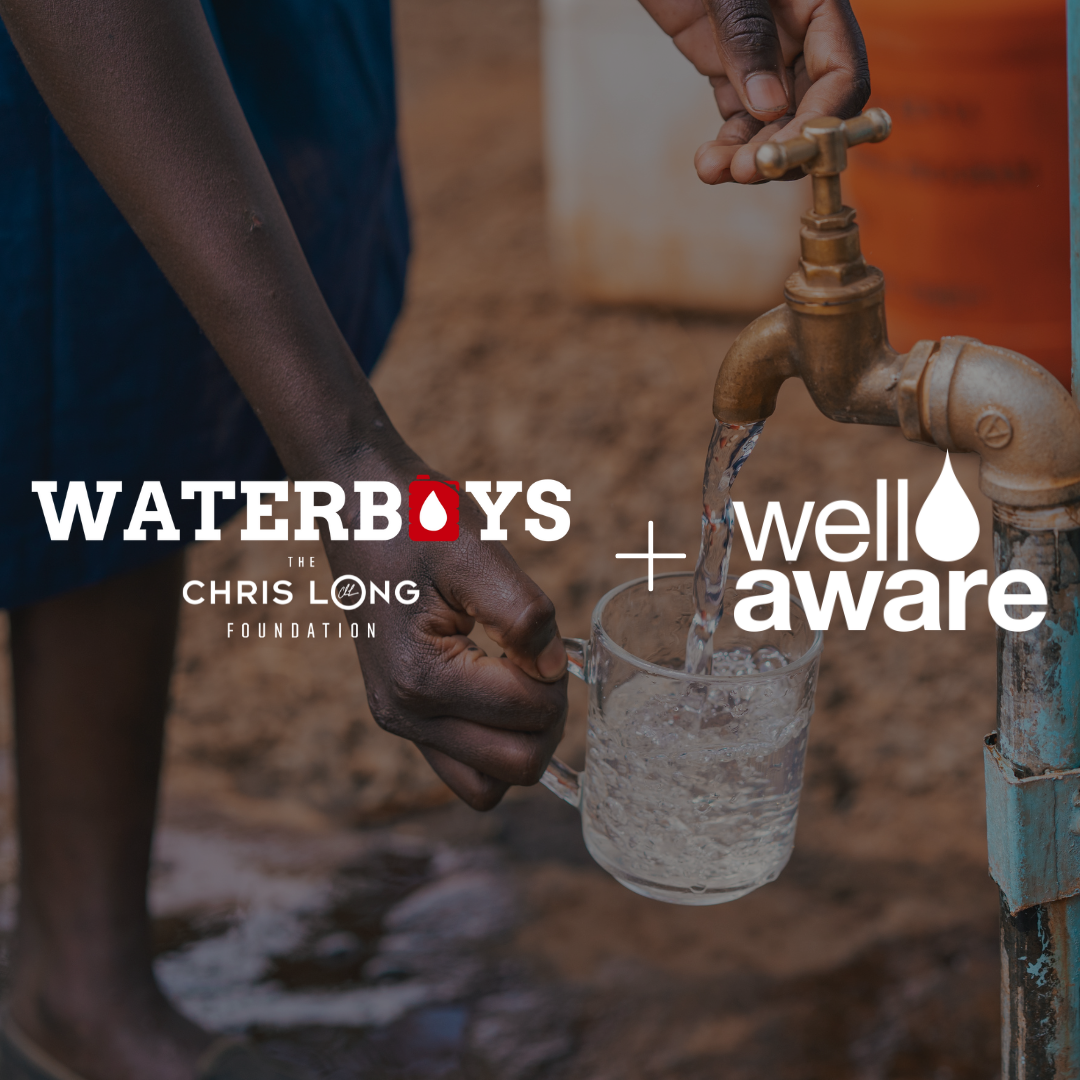 Press Release: Joining Forces With Well Aware!

THE CHRIS LONG FOUNDATION'S WATERBOYS INITIATIVE PARTNERS WITH WELL AWARE TO INCREASE ACCESS TO CLEAN WATER IN EAST AFRICA
The partnership will provide new, lasting water systems for communities in need
February 16, 2023 – The Chris Long Foundation is joining forces with Well Aware, a women-led international nonprofit known for its success and innovation in East Africa's water sector. Through the Foundation's Waterboys initiative, this partnership aims to increase access to sustainable clean water for communities in Kenya. The two organizations have set a goal to significantly improve rural water supply and empower thousands with clean water sources needed to survive and thrive.
Two-time Super Bowl Champion and philanthropist Chris Long founded Waterboys in 2015 to address the global water crisis and provide aid to the over 800 million people who lack access to clean water. After years of successful programs and initiatives, the Chris Long Foundation recognized it could benefit from adding another exceptional organization to its portfolio of clean water partners. Working together will bolster the Foundation's resources, expand programmatic reach, and help achieve maximum impact.
"We are excited to bring Well Aware into the fold for their incredible technical expertise, strong in-country presence, commitment to partner communities, and demonstrated success," said Chris Long. "Waterboys has set a bold goal of providing clean water to one million people in East Africa and the United States. In 2022, we reached a major milestone with over half a million served. This partnership will accelerate our impact as we play our part in helping to end the global water crisis."
Ultimately, the Chris Long Foundation is partnering with Well Aware for its commitment to long-term solutions addressing water scarcity and innovation in the sector. Well Aware has maintained a 100% success rate to date across all of its water projects and is setting an exceptional standard for efficiency and sustainability in water aid. Additionally, the Well Beyond App by Well Aware empowers local leaders with ongoing project maintenance to ensure lasting water systems.
"We are deeply grateful to the Chris Long Foundation for their shared passion for providing access to clean water for communities in East Africa," said Sarah Evans, founder of Well Aware. "Together we'll be able to continue supporting Well Aware's mission and help make clean water, economic development, and further education a reality for so many more people. This new partnership will enable a ripple effect of impact and profoundly transform so many lives."
In 2023, Waterboys is partnering with Well Aware to drill new water wells in rural Kenya. The Foundation will join Well Aware in the field later this month to visit completed projects and make plans to bring lasting clean water solutions to local communities.
###
About the Chris Long Foundation and Waterboys
The Chris Long Foundation is a 501(c)3 nonprofit founded by two-time Super Bowl Champion and 2018 Walter Payton NFL Man of the Year, Chris Long. We mobilize ambassadors, service providers, and experts to help communities access clean water, address basic needs for youth and families, and inspire others to make an impact at home and abroad. Our vision is access and opportunity everywhere. To date, the Waterboys initiative has provided clean water to over 500,000 people in need. Visit chrislongfoundation.org and waterboys.org to learn more.
About Well Aware
Well Aware, an international 501(c)3 nonprofit organization headquartered in Austin, Texas, funds, implements, and maintains sustainable clean water systems in East Africa to drive development and empower communities to grow and thrive. Since 2010, all of Well Aware's 114+ projects maintain a 100% success rate—providing clean water to more than 350,000 people across Kenya and Tanzania. With their technical expertise and community-driven approach, Well Aware sets the standard for efficiency, innovation, and sustainability in the water aid sector. To learn more, visit wellawareworld.org. 
Media Contacts:
The Chris Long Foundation – cain@chrislongfoundation.org 
Well Aware – wellaware@methodcommunications.com